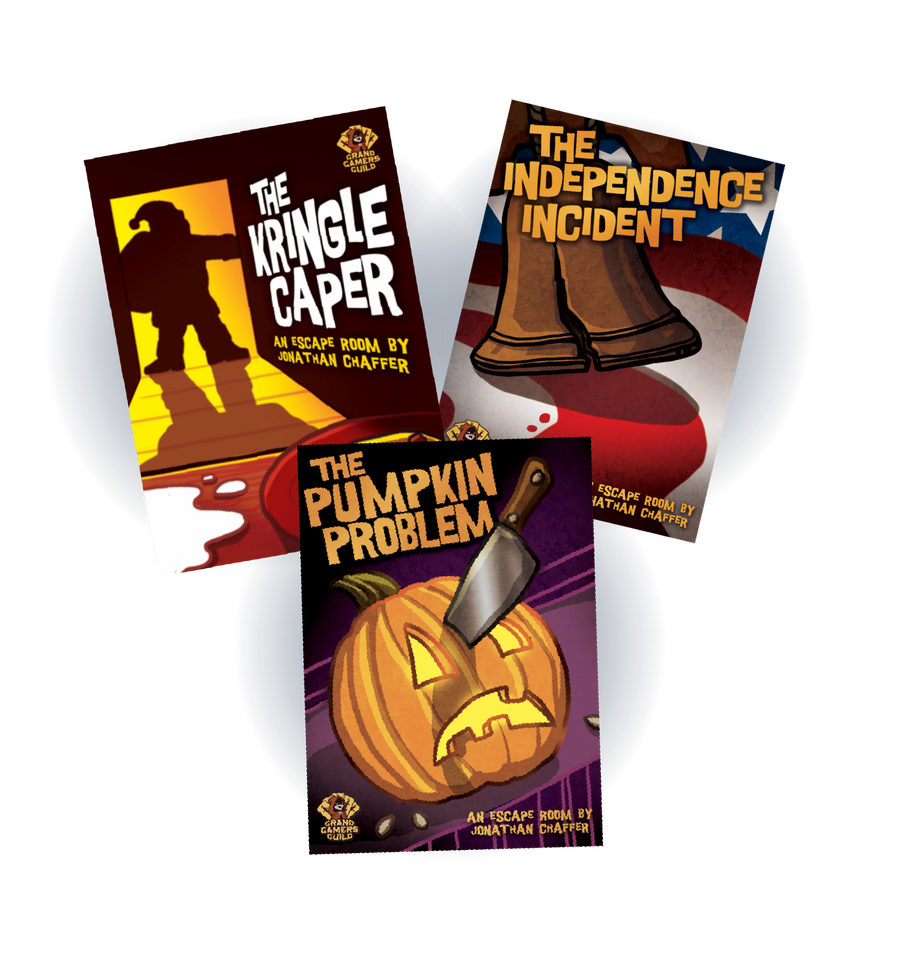 Kringle Caper + Independence Incident + Pumpkin Problem
The Kringle Caper, The Independence Incident, and The Pumpkin Problem in one bundle!
Regular price

Sale price

$29.99 USD

Unit price

per
***FREE SHIPPING on all orders over $99***
If you are outside the US and wish to place an order, e-mail marc@grandgamersguild.com
The first three games in the Holiday Hijinks series!

Each game is an 18-card escape room experience for 1 or more players, and takes about 60 minutes to solve cooperatively. A companion website will help you check answers and get hints if you need them.

The Kringle Caper: Baby, it's cold outside, and shenanigans are afoot at the North Pole. It's up to you to figure out what happened and save Christmas.

The Independence Incident: It's the 4th of July, and a great treasure may be hiding somewhere near our nation's capital. Work together to piece together the clues, follow the trail, and let freedom ring!
The Pumpkin Problem: Trick-or-treating is in grave danger. You can feel it in your bones: someone in the neighborhood is a monster! Can you save Halloween and find the missing candy?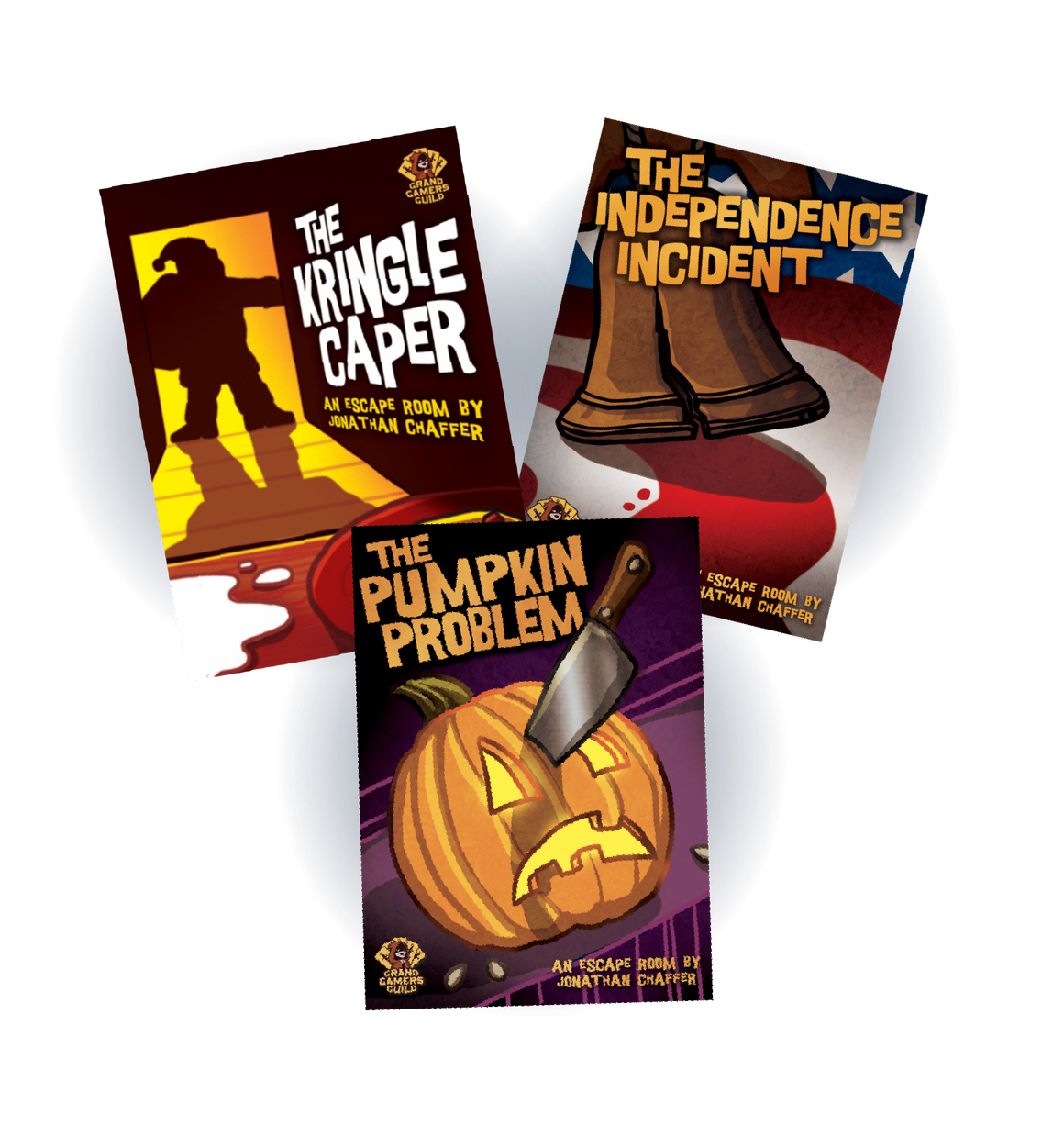 Holiday Hijinks Bundle #1 Print & Play
Download a Print & Play version of the game, fire up your desktop printer, and get ready to play!