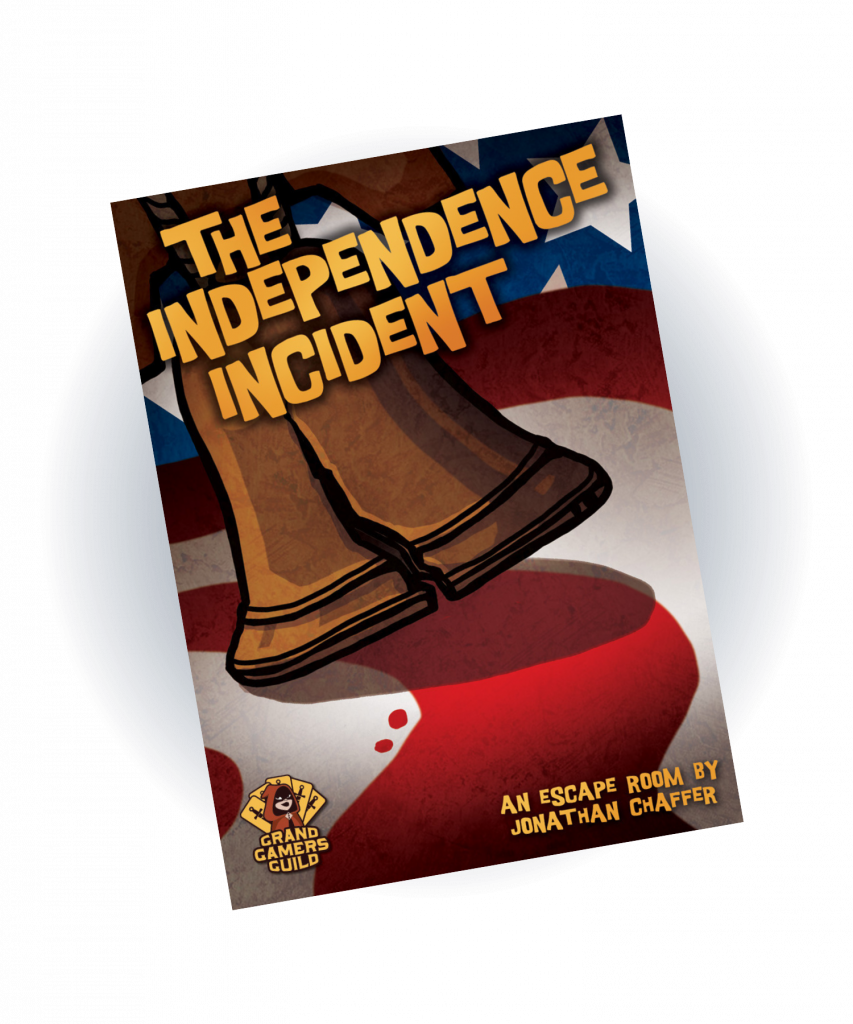 THE INDEPENDENCE INCIDENT PRINT AND PLAY
It's the 4th of July, and a great treasure may be hiding somewhere near our nation's capital. Work together to piece together the clues, follow the trail, and let freedom ring!
Regular price

Sale price

$5.49 USD

Unit price

per
***FREE SHIPPING on all orders over $99***
If you are outside the US and wish to place an order, e-mail marc@grandgamersguild.com
This game is an 18-card escape room experience for 1 or more players, and takes about 60 minutes to solve cooperatively.

This is the Print & Play version of the game, and not a physical product.
When you have solved a puzzle, you will enter the answer into the companion web app (compatible with all smart phones and computers) and check whether you are correct. If you are, the app will tell you which card or cards to take next.

The app also contains a graduated hint system, so if you get stuck you can get just a small hint about the current puzzle to get moving again without giving too much away.

Puzzles may test your perception, wordplay, and lateral thinking. English language fluency is required.

Knowledge of American history is helpful, but that information is also provided in the app if you need it.

Most groups take about an hour to solve the game. You can write on the cards to help solve puzzles, but this is not required (or you could use penny sleeves) and the game is otherwise non-destructible. So while you can't play again yourself, you could give the used game to someone else to play.