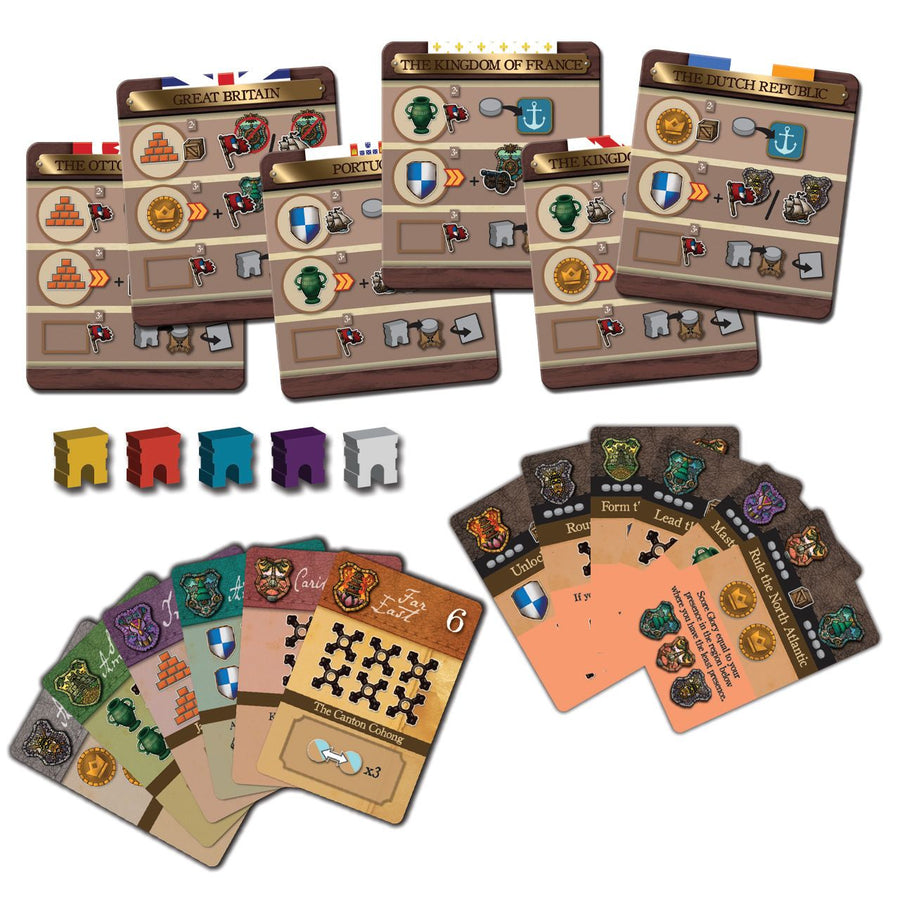 Endeavor: Age of Sail – Dominium & Seize Your Fate
Regular price

Sale price

$5.99 USD

Unit price

per
***FREE SHIPPING on all orders over $99***
If you are outside the US and wish to place an order, e-mail marc@grandgamersguild.com
Dominium: Total control of a region can reap you awesome rewards; with focused effort you will now be able to delve further than ever before into the history of the 6 regions. These six Level-6 cards will work with Age of Expansion or Age of Sail. Each one provides a stunning stat boost and a unique benefit that could power you to victory!
Seize Your Fate: Take command of an ambitious world power in this riveting addition! England, France, Spain, Portugal, The Netherlands, and the Ottoman Empire all vie for dominance.
Each power begins with different advantages to reflect its strengths at the start of the era. A number of Fate cards are dealt out... one of these could be the future of your empire!
As you take a series of actions exclusive to your power, your abilities will grow. Eventually, you'll be strong enough to raise a Monument in one of your cities, which is invulnerable to attack and will also guide you towards your empire's Fate.
If you can build the presence you need around the world to seize control of your Fate, you can unleash unprecedented potential for Glory!