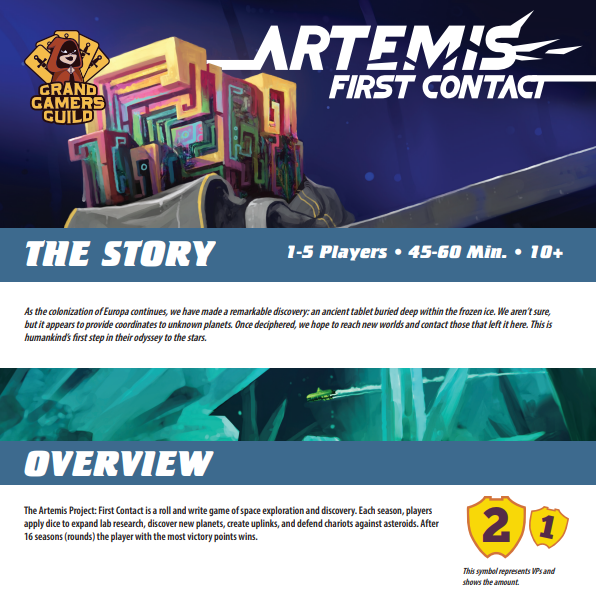 Artemis: First Contact Roll & Write Game
Regular price

Sale price

$5.00 USD

Unit price

per
***FREE SHIPPING on all orders over $99***
If you are outside the US and wish to place an order, e-mail marc@grandgamersguild.com
This is a roll and write and a print and play. 
You can download it immediately and begin playing. All you will need are dice and a pencil. 1-4 people.
As the colonization of Europa continues, we have made a remarkable discovery: an ancient tablet buried deep within the frozen ice. We aren't sure, but it appears to provide coordinates to unknown planets. Once deciphered, we hope to reach new worlds and contract those that left it here. This is humankind's first step in their odyssey to the stars.
The Artemis Project: First Contact is a roll and write game of space exploration and discovery. Each season, players apply dice to expand lab research, discover new planets, create uplinks, and defend chariots against asteroids. After 16 seasons (rounds) the player with the most victory points wins.