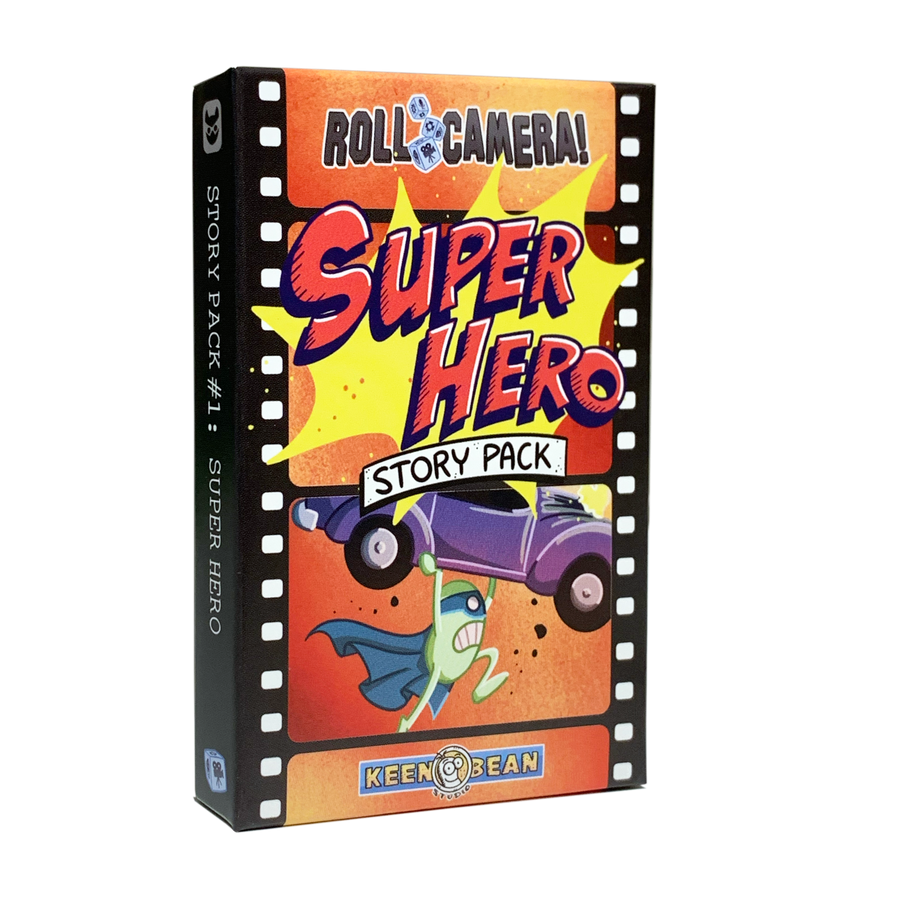 Superhero Movie Pack
Add superhero fun to Roll Camera!
Regular price

Sale price

$9.99 USD

Unit price

per
***FREE SHIPPING on all orders over $99***
If you are outside the US and wish to place an order, e-mail marc@grandgamersguild.com
Superhero fever is sweeping Tinseltown, and you've been hired by the center of super cinema itself: Wonder Studios! Shelve that artsy passion project: it's time to don the mask and cape for big bucks. But it's not going to be easy - audiences demand more and more sensory assault with their super-antics, and of course that means CGI, CGI and more CGI! Shooting the scene is now just the beginning, but we've got to start somewhere! Roll Camera!
Roll Camera! Story Packs give a little thematic cinematic boost to your madcap movie-making, with all-new components and a small rules twist. The Super Hero Story Pack contains 22 brand new cards (15 superhero-themed Scenes, 1 Production Company, 1x Equipment card, 2x top and 2x bottom Scripts, 1x setup/rules card) and 5x CGI tokens. It can be played as an isolated module, replacing certain main game components for a highly thematic one-off game, or simply mixed in with the rest of the game.