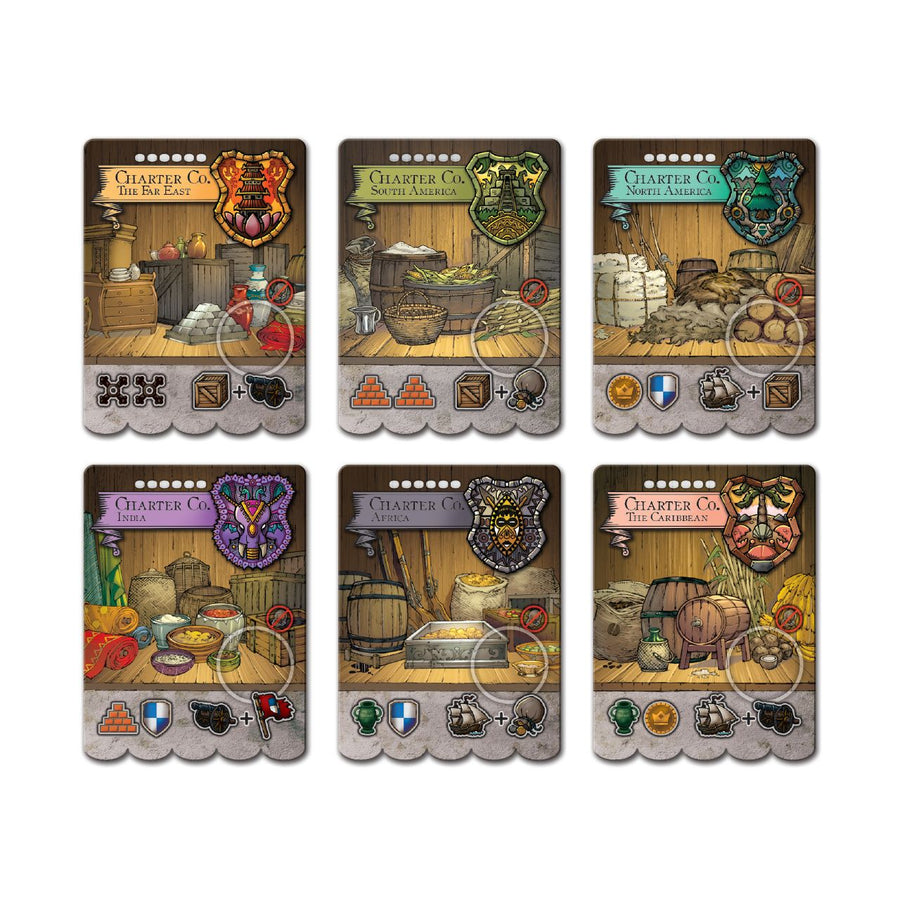 Endeavor: Age of Sail – Charter Companies Mini-Expansion
Regular price

Sale price

$5.99 USD

Unit price

per
***FREE SHIPPING on all orders over $99***
If you are outside the US and wish to place an order, e-mail marc@grandgamersguild.com
This is a complete mini-Expansion for Endeavor: Age of Sail that includes six brand new Charter Company tiles!
During the building phase, if you have at least 6 presence in a region, you may establish that region's Charter Company instead of constructing a normal building, and add its tile to your mat.
The six different Charter Companies provide a strong attribute boost and a unique double action. They are very powerful, but choose wisely; you may only establish one per game!