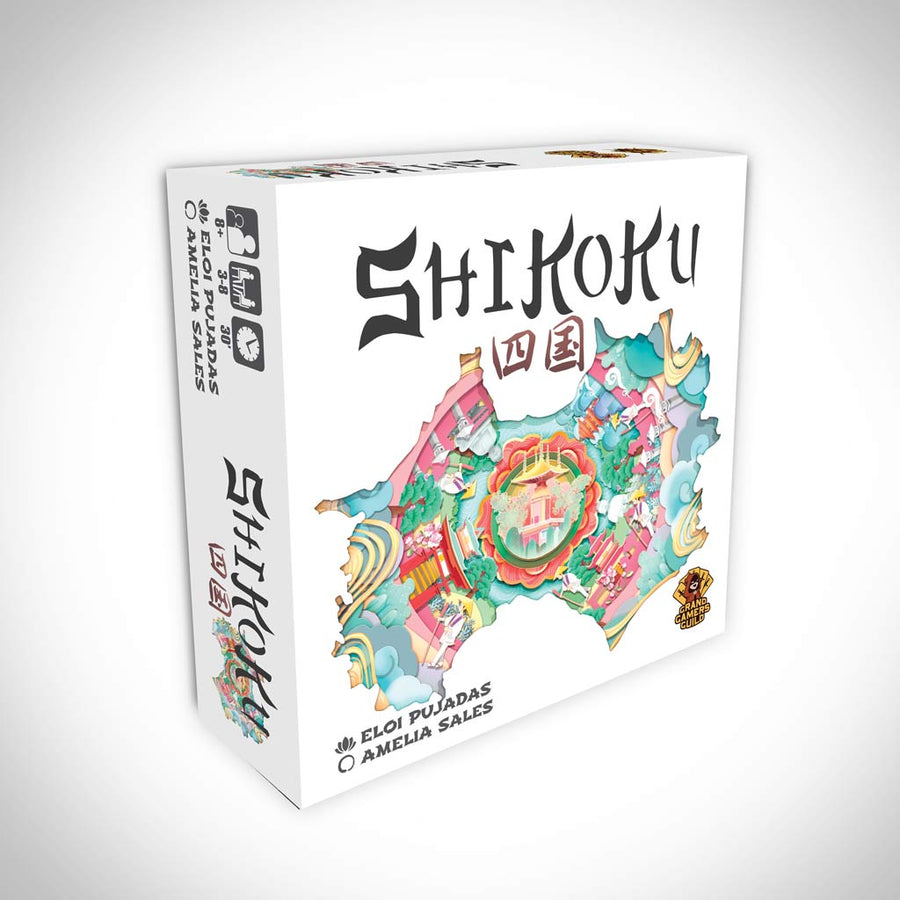 SHIKOKU — A MOST FORTUNATE RACING GAME
Shikoku is a racing game that uses mantra cards to guide your delicate journey toward the temple. Advance wisely for a pace that avoids calamity and brings a year of good fortune.
Regular price

Sale price

$19.99 USD

Unit price

per
***FREE SHIPPING on all orders over $99***
If you are outside the US and wish to place an order, e-mail marc@grandgamersguild.com
I find myself among many other pilgrims here in Shikoku, as we all seek to avoid our Year of Misfortune. May my mantras be received and my path be one of moderation, lest misfortune be my fate.
WATCH THE GAME PLAY
FIND FAVOR ON THE BEAUTIFUL ISLAND SHIKOKU, ALL IN A GAME INSPIRED BY JAPANESE CULTURE
Traveling to Shikoku, the smallest of Japan's four main islands, is said to be the only way to avoid one's Year of Misfortune. While pilgrims experience it at different ages, this misfortune may be avoided by finding favor at the temple Yakuōji.

This is your time to make the journey and set a path toward good fortune.
REVIEWS
Original. For many players. Easy to play. Beautiful Design
Doctor Frikistein
A RACING GAME OF LUCK AND DISCIPLINE TO WIN SECOND PLACE
Pace your journey wisely. Players, known as pilgrims, use mantra cards to advance their steps toward the temple.

Once one or more players reach the pagoda, the game ends. The player, or players, who are second counting from the top and second counting from the bottom, win the game.