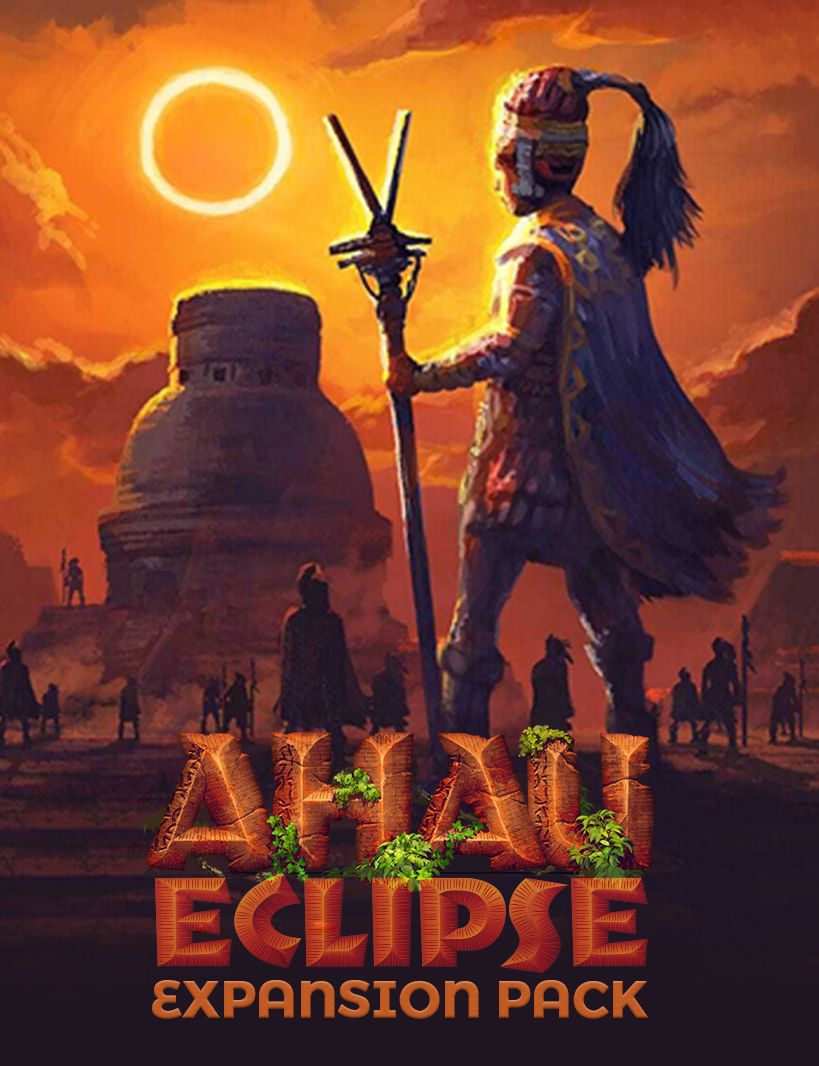 Ahau Bundle
Regular price

Sale price

$79.99 USD

Unit price

per
***FREE SHIPPING on all orders over $99***
If you are outside the US and wish to place an order, e-mail marc@grandgamersguild.com
Ahau: Rulers of Yucatán is a Euro-style board game, combining elements of worker placement and resource management with innovative dual-engine building - all set in the Classical Period of the Maya.

In the game, the players take the roles of leaders of city-states who are all eager to climb the ladder of power and become the most famous ruler of this era. Throughout their journey, they have the chance to invoke the ancient Maya deities, make the production flourish, build their pyramid temple and capital, and expand the borders of their territory.
The first official expansion of Ahau: Rulers of Yucatáns adds 14 Eclipse cards, 6 additional role cards, 5 building tiles and 10 special pyramid tiles, to enhance your Ahau experience. The Eclipse event cards provide more opportunities and challenges for scoring, resource conversion, summoning, and strategic gameplay in each round.
Eclipse introduces us to the history-shaping, cataclysmic and mythical events of the Classic Period.
Ahau is a homage to the breathtaking Maya culture, bringing their history closer to the players. The cultural and historical aspects of the game were closely checked by Mayanist David S. Anderson, professor of anthropology and archaeology, an instructor at the Radford University in Virginia, U.S.
The Solo Mode was co-designed with professional game designer, David Digby.